Уважаемые пользователи, 09 октября 2015 в AppStore вышла новая редакция KyBook 2 Читалка
Для получения дополнительной информации Вы можете посетить
новый сайт
приложения KyBook Читалка.
Dear users, October 9, 2015 in the App Store has been released the new edition of KyBook 2 Reader
For more info, please visit
the new site
KyBook Reader application.
This information is valid only for KyBook beta v1.7.5
Accessing to the directory tree.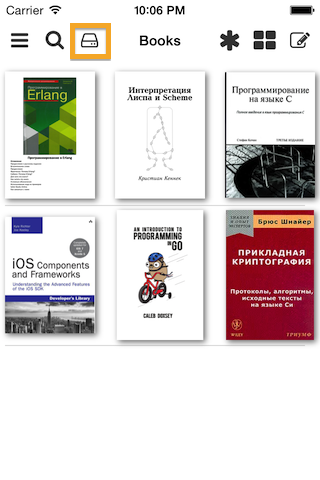 The favorite bookshelves will shown on the left sidebar.
Add to favorites.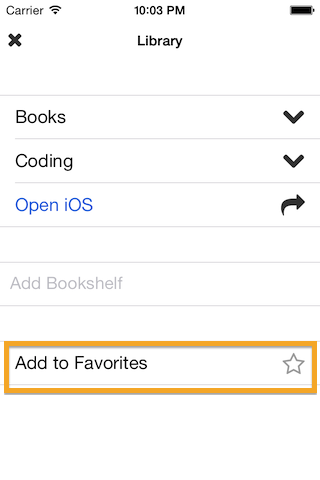 Open a nested bookshelf.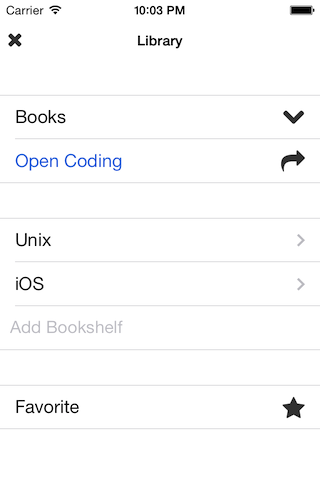 Add a new bookhself.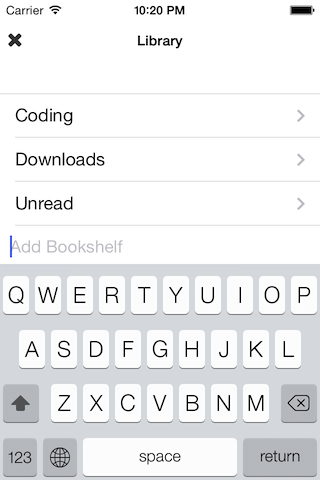 Delete a bookhself.