Уважаемые пользователи, 09 октября 2015 в AppStore вышла новая редакция KyBook 2 Читалка
Для получения дополнительной информации Вы можете посетить
новый сайт
приложения KyBook Читалка.
Dear users, October 9, 2015 in the App Store has been released the new edition of KyBook 2 Reader
For more info, please visit
the new site
KyBook Reader application.
This information is valid only for KyBook beta v1.8.2
Tap "Fast Reading" button.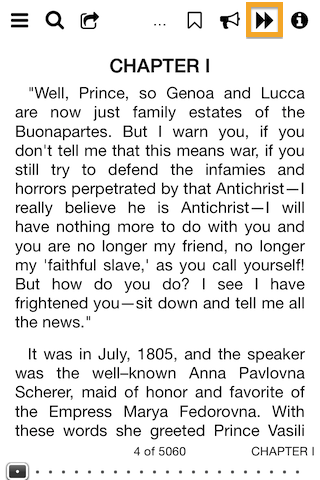 Tap "Play" button or select a sentence.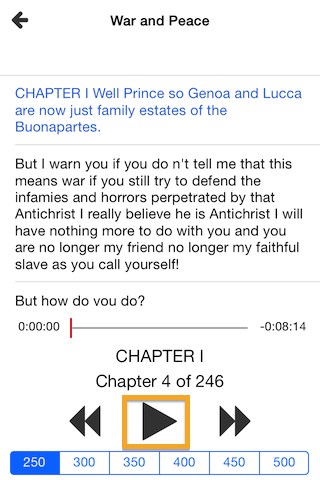 At last "Fast Reading".