Уважаемые пользователи, 09 октября 2015 в AppStore вышла новая редакция KyBook 2 Читалка
Для получения дополнительной информации Вы можете посетить
новый сайт
приложения KyBook Читалка.
Dear users, October 9, 2015 in the App Store has been released the new edition of KyBook 2 Reader
For more info, please visit
the new site
KyBook Reader application.
KyBook v1.2.0 is now available on the App Store.
What's New in this Version
Built-in Web Browser
Supports Tor Network as Bonus
Settings the paragraph spacing in EPUB and FB2 books
Improved support for EPUB books
Fixed the issue with navigation via links in EPUB books
Fixed the low quality rendering issue in PDF documents
Web Browser.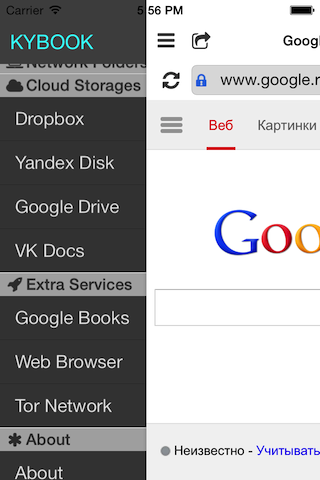 Tor Network Running.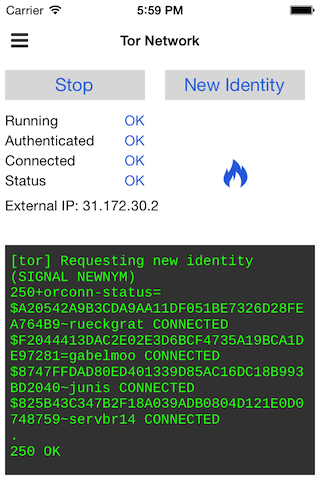 Onion Site.